Was this covered at the Bilderberg conference in the UK last week? Will it be discussed at the G8 conference coming up? Did Obama and Chinese prime minister Xi discuss it while in California? We are only learning of what is being discussed behind closed doors because of a newspaper in the UK and an NSA leak from Snowden. Why doesnt the American press cover these topics in greater depth?
What does all this have to do with the FEMA camps that have erected all over the country or Obama's shift to focus on "homegrown terrorism" as stated in his National Security speech a couple of weeks back?
How do natural disasters affect banks? With over $220 trillion dollars in derivatives on the books of the big four banks in the US, just one bad bet could mean the end of FDIC and with the Cyrpus style bail-in legal framework in place in the Dodd Frank Act, we could all see our savings evaporate. What kind of civil unrest would that cause?
See this
article
:
In March,
President Barack Obama
's science advisers sent him a list of recommendations on climate change. No. 1 on the list: "Focus on national preparedness for climate change."
Now read this
article
:
Pentagon bracing for public dissent over climate and energy shocks
NSA Prism is motivated in part by fears that environmentally-linked disasters could spur anti-government activism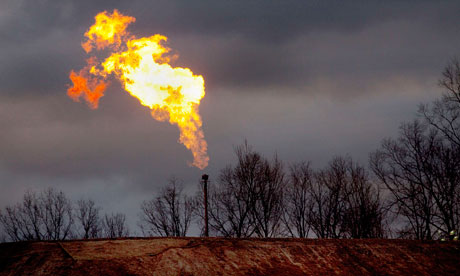 "Federal military commanders have the authority, in extraordinary emergency circumstances where prior authorization by the President is impossible and duly constituted local authorities are unable to control the situation, to engage temporarily in activities that are necessary to quell large-scale, unexpected civil disturbances."
Other documents show that the "extraordinary emergencies" the Pentagon is worried about include a range of environmental and related disasters.
"Environmental destruction, whether caused by human behavior or cataclysmic mega-disasters such as floods, hurricanes, earthquakes, or tsunamis. Problems of this scope may overwhelm the capacity of local authorities to respond, and may even overtax national militaries, requiring a larger international response."
"... anti-government and radical ideologies that potentially threaten government stability."
"DoD might be forced by circumstances to put its broad resources at the disposal of civil authorities to contain and reverse violent threats to domestic tranquility. Under the most extreme circumstances, this might include use of military force against hostile groups inside the United States. Further, DoD would be, by necessity, an essential enabling hub for the continuity of political authority in a multi-state or nationwide civil conflict or disturbance."
"... tsunamis, typhoons, hurricanes, tornadoes, earthquakes and other natural catastrophes... Furthermore, if such a catastrophe occurs within the United States itself - particularly when the nation's economy is in a fragile state or where US military bases or key civilian infrastructure are broadly affected - the damage to US security could be considerable."
"A severe energy crunch is inevitable without a massive expansion of production and refining capacity. While it is difficult to predict precisely what economic, political, and strategic effects such a shortfall might produce, it surely would reduce the prospects for growth in both the developing and developed worlds. Such an economic slowdown would exacerbate other unresolved tensions."
Speaking about the group's conclusions at giant US defence contractor Booz Allen Hamilton's conference facility in Virginia, Lt Col. Mark Elfendahl - then chief of the Joint and Army Concepts Division - highlighted homeland operations as a way to legitimise the US military budget:
"An increased focus on domestic activities might be a way of justifying whatever Army force structure the country can still afford."
"Because technology is changing so rapidly, because there's so much uncertainty in the world, both economically and politically, and because the threats are so adaptive and networked, because they live within the populations in many cases."
The latest war games, the report reveals, focused on "detailed, realistic scenarios with hypothetical 'roads to crisis'", including "homeland operations" resulting from "a high-magnitude natural disaster" among other scenarios, in the context of:
"... converging global trends [which] may change the current security landscape and future operating environment... At the end of the two-day event, senior leaders were better prepared to understand new required capabilities and force design requirements to make homeland operations more effective."
It is therefore not surprising that the increasing privatisation of intelligence has coincided with the proliferation of domestic surveillance operations against political activists, particularly those linked to environmental and social justice protest groups.
The Pentagon knows that environmental, economic and other crises could provoke widespread public anger toward government and corporations in coming years. The revelations on the NSA's global surveillance programmes are just the latest indication that as business as usual creates instability at home and abroad, and as disillusionment with the status quo escalates, Western publics are being increasingly viewed as potential enemies that must be policed by the state.